DVID-T Series
Tabletop Workstation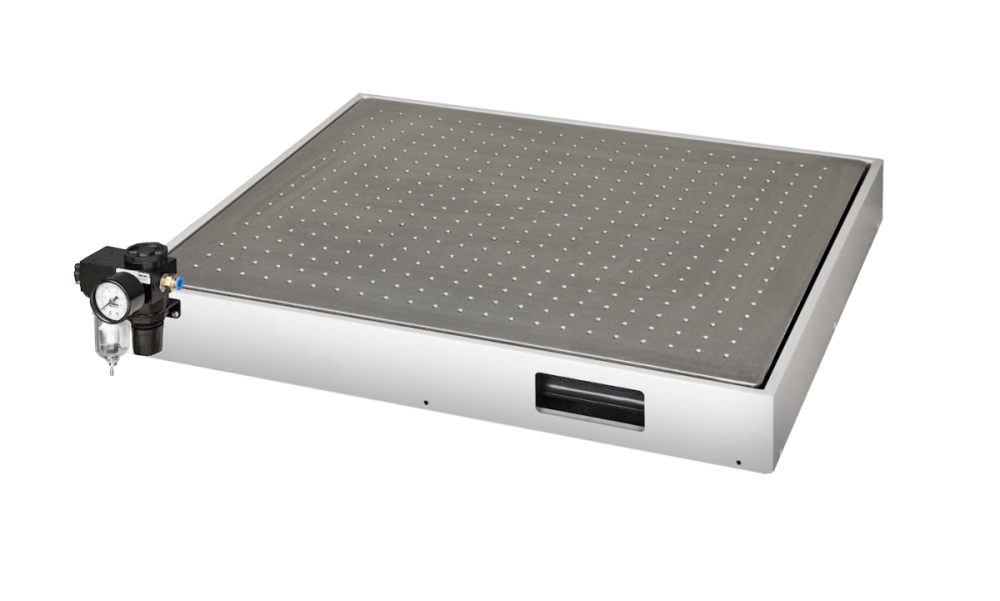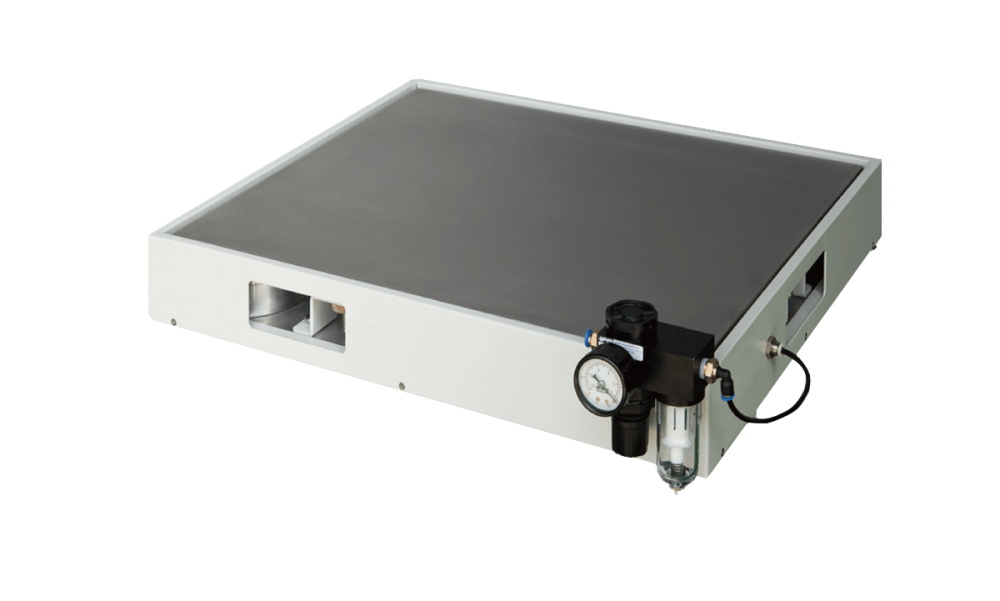 Overview

Features

Performance

Specifications

Order
DVID-T series tabletop workstations provide outstanding tabletop vibration isolation, especially
for lightweight low-profile precision instruments requiring pneumatic vibration isolation
Portable, Compact Design
The compact, low-profile, lightweight taletop workstation is easy to install and carry.
Highly Damped Working Surface
The DVID-T series comes with ethier a stainless steel laminated top plate or a honeycomb breadboard based on users' applications and preferences.
Automatic leveling
If the tabletop platform is applied by an external force, the integrated leveling valves automatically relevel the platform.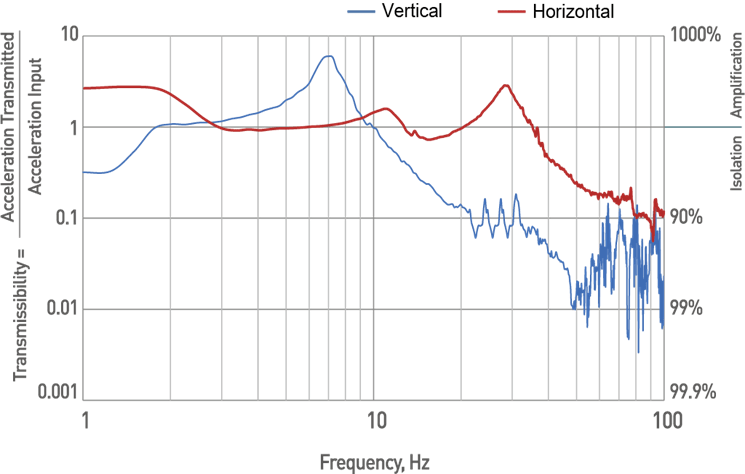 Construction

Top Plate

Optical Breadboard / Stainless Steel

Performance

Isolation System

Pneumatic Isolation

Isolator Type

ISO-B2

Vertical Resonant Frequency

7.0 - 8.0 Hz

Vertical Vibration Isolation at 20 Hz

80 – 90%

Maximum Load Capacity

150kg

Automatic Leveling

Yes

Leveling Repeatability

Standard Leveling Valve = ±1.0 mm

Required Air Supply

3 - 5kg/cm² nitrogen or compressed air
Ordering Information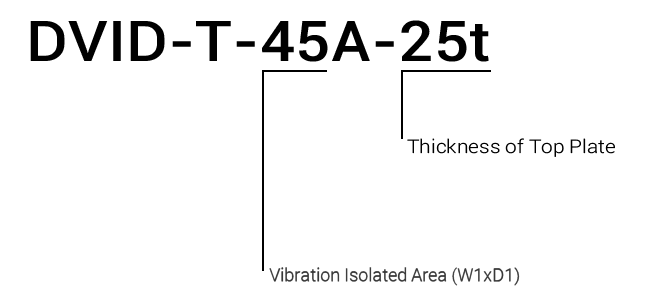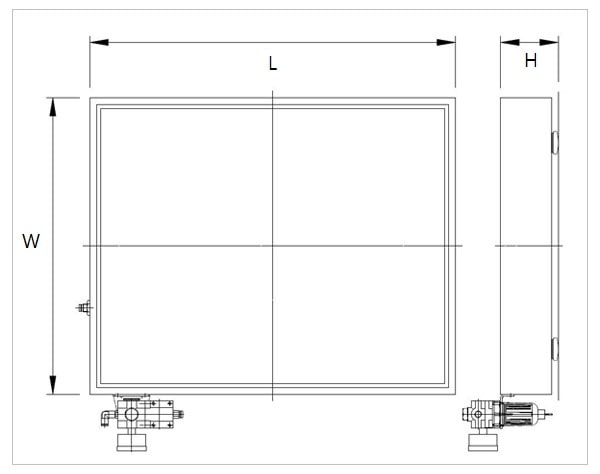 Ordering Chart (Stainless Steel Type)
| Model No. | Vibration Isolated Area (W1 x L1) | Dimensions WxDxH(mm) | Weight (kg) |
| --- | --- | --- | --- |
| DVID-T-45A | 400 x 500 | 432 x 532 x 84 | 50 |
| DVID-T-56A | 500 x 600 | 532 x 632 x 84 | 65 |
| DVID-T-66A | 600 x 600 | 632 x 632 x 84 | 70 |
| DVID-T-86A | 800 x 600 | 832 x 632 x 84 | 80 |
Ordering Chart (Optical Breadboard Type)
| Model No. | Vibration Isolated Area (W1 x L1) | Dimensions WxDxH(mm) | Weight (kg) |
| --- | --- | --- | --- |
| DVID-T-45A-25t | 400 x 500 | 432 x 532 x 97 | 45 |
| DVID-T-56A-25t | 500 x 600 | 532 x 632 x 97 | 60 |
| DVID-T-66A-25t | 600 x 600 | 632 x 632 x 97 | 65 |
| DVID-T-77A-25t | 700 x 700 | 732 x 732 x 97 | 70 |
| DVID-T-86A-25t | 800 x 600 | 832 x 632 x 97 | 75 |
| DVID-T-88A-25t | 800 x 800 | 832 x 832 x 97 | 78 |
| DVID-T-45A-50t | 400 x 500 | 432 x 532 x 122 | 50 |
| DVID-T-56A-50t | 500 x 600 | 532 x 632 x 122 | 65 |
| DVID-T-66A-50t | 600 x 600 | 632 x 632 x 122 | 70 |
| DVID-T-77A-50t | 700 x 700 | 732 x 732 x 122 | 75 |
| DVID-T-86A-50t | 800 x 600 | 832 x 632 x 122 | 80 |
| DVID-T-88A-50t | 800 x 800 | 832 x 832 x 122 | 83 |