DAE Series
Tabletop Acoustic Enclosure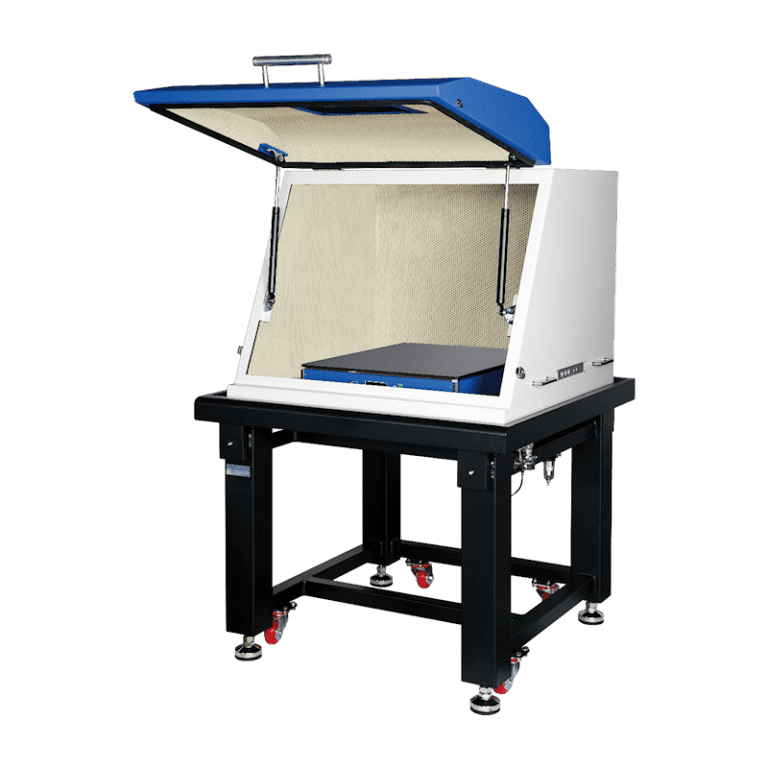 Overview

Features

Performance

Accessory
DAEIL SYSTEMS's acoustic enclosure is specifically designed to provide superior acoustic isolation
in the nosiest environments for ultra-sensitive metrology equipment.
Acoustic noises can critically disturb the sensitive equipment such as AFM, SEM and TEM.
Our advanced acoustic isolation layering technology, remarkably reducing the acoustic noises,
enabling the equipment to perform without any disturbances.
Exceptional acoustic isolation performance across a broad frequency spectrum

Multiple layers of acoustic dampening material

Triple-paned window allows monitoring of inside without opening a door

Gas spring allows easy opening/closing of a door

Anti-vibration rubber and stiff granite plate are installed inside the acoustic chamber

Casters are attached on the support frame, providing mobility
18 dB of noise reduction at 80 Hz
20 dB of noise reduction at 100 Hz
40 dB of noise reduction at 200 Hz
50 dB of noise reduction at 1000 Hz